Yup, you got it--here's another GIVEAWAY!
Firmoo has so many different frames. It's always hard for me to pick one, but in the end I'm always happy with my glasses!
In a previous post I mentioned the company,
Firmoo
, that I love to order my glasses from. They are an online company that offers incredibly low prices on many different frames, including designer frames! All you really need is a copy of your glasses prescription from your eye doctor, and you can enter that info when you order.Even if you don't need them prescribed, but you want to wear glasses for fashion purposes, they can do that too!
These are my current lenses from Firmoo. I love them because they are really cute and comfortable.
They aim to make glasses affordable to everyone who needs lenses, even people who can't afford to spend too much money, (like myself). I have been wearing glasses for over 15 years, and having to re-purchase new glasses would get pretty pricey before I found out about
Firmoo
. Now, I can buy multiple pairs as often as I please, without worrying about going broke. Believe me when I say that I am extremely happy to be able to save as much money as I can these days.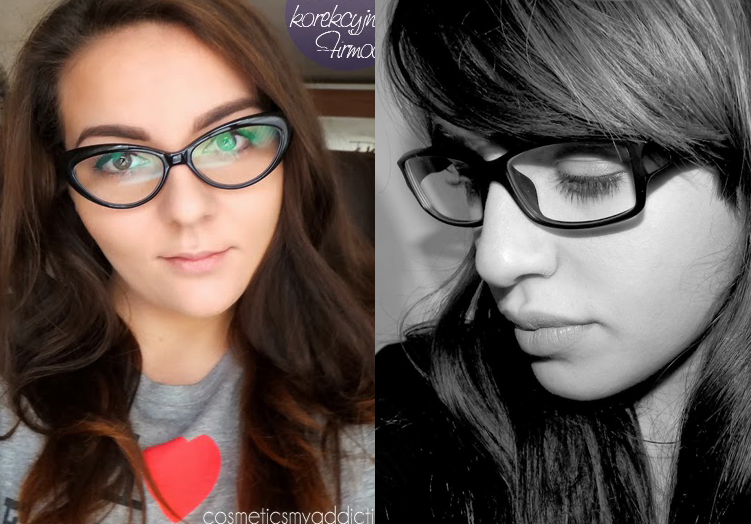 The giveaway is free to enter below.
There will be 5 winners. Each winner will receive a $30 voucher than can be used toward a pair of glasses from the
Classic Series
. Each voucher can only be used once.
There will be a total of 5 winners. Each winner will have 48 hours after I contact them to provide me with shipping info. If there is no response, then I will be forced to pick another winner.
GOOD LUCK GUYS AND GIRLS!
Firmoo on Pinterest
For help with placing orders, visit:
How to Order
If you need help with shipping and tracking, visit
How to Track Your Order
**Disclaimer: I do not work for Firmoo. I am simply hosting a giveaway. All opinions expressed are solely my own.**